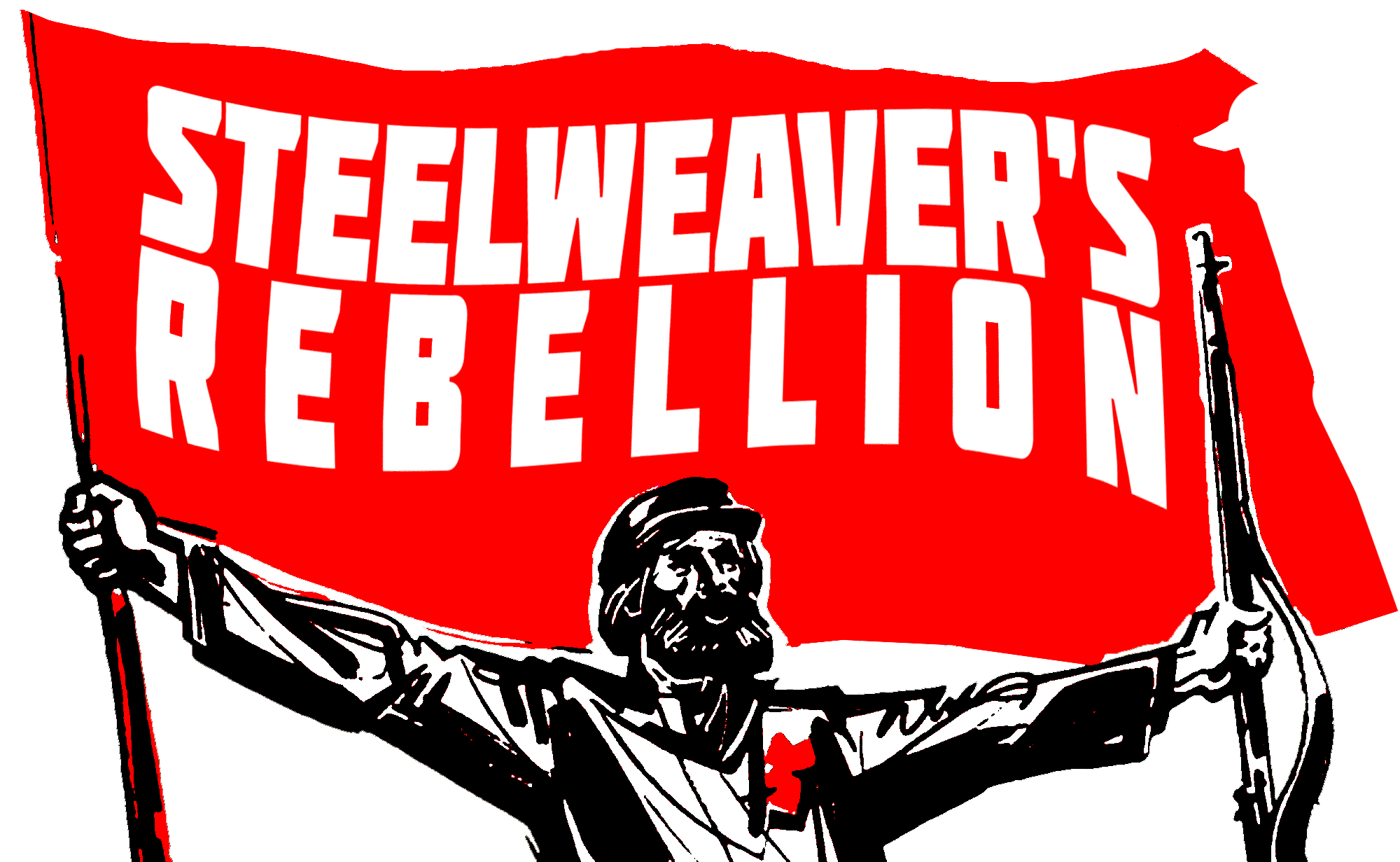 Steelweaver's Rebellion
Steelweaver's Rebellion is an unofficial Blades in the Dark module where you and your scrappy revolutionary crew must band together with other working-class factions in order to claw Coalridge back from fascism.
The module includes:
a new type of crew called Revolutionaries
hella scores
new mechanics for coalition-building, where you must unite factions both politically advanced and unconscious, while defeating reactionary factions who oppose your revolutionary goals
several new factions, including gun-toting sex workers who look out for their own and a gang of former child laborers who really like knives
an in-depth look at Duskvol's district of Coalridge
Steelweaver's Rebellion is feature complete and should keep your table occupied for a minute, but could use more angles, more factions, more scores, more causes to fight for. Keep an eye out for updates, and feel free to get in touch with me to make suggestions or necessary criticisms.
Thanks to Adam Vass for helping me with the layout!
NOTE: This project was originally written for an official module Broken Crown when it was being headed by James Stuart. So with that being said, I have zero legal claim to Blades in the Dark, which is owned by John Harper and Evil Hat. I'm allowing donations for people who enjoy my work and are able to support me, but they are not for purchasing Steelweaver's Rebellion—the module is free. Again, I don't own the intellectual property. This is basically fan fiction. Feel free to share it with your friends and modify it to your hearts content.
Download
Click download now to get access to the following files:
Steelweaver's Rebellion 1.1.pdf
23 MB